Unlock Efficiency with Automated Invoice Processing
Data Extraction Optimisation Service
Extraction Specialists
With our extraction optimisation service, included at no extra cost, our automated invoice processing ensures your staff avoid correcting errors.
Dynamic Data Capture
Our in-house technology extracts data with up to 99% accuracy, with exceptions handled by our Data Extraction Team.
Multilingual Extraction
Dynamic Data Capture supports global operations with the ability to extract data in up to 100 languages.
Invoice Management and Automation
Intelligent Document Recognition
Is it a credit note? Is it an invoice? No, it's manual work that AI can do for you so you only need one centralised address for AP Automation.
Automatic Invoice Routing and Capture
With Kefron AP, effortlessly allocate and segregate work by directing documents via unique identifiers like branch, area, and entity.
e-Invoicing
Overcome global VAT reporting challenges with our Automated Invoice Processing and e-invoicing solution for streamlined regulatory compliance.
User Interface and Accessibility
Unlimited Document Formats
Capture all invoices efficiently and accurately with Kefron AP, regardless of file type, thanks to our Autoconvert feature.
Unlimited Users
Enhance collaboration with Kefron AP by providing customised access to all stakeholders like suppliers, approvers, staff, and management.
SmartSearch
Kefron AP's Intelligent Keyword Lookup makes all processed documents searchable, allowing easy reference by brand, product type, quantity.
Workflow Customisation and Control
Approval Workflows
Automate invoice approvals with Kefron AP, complete with reports showing approval times to target areas for continuous improvement.
Custom Workflows
Kefron AP adapts to your needs, offering custom flows to support your unique requirements, making new technology adoption less daunting.
Any ERP
Kefron AP enhances automated invoice processing by integrating with your finance solution, offering custom integrations or pre-built ERP system connectors.
Invoice and Supplier Management
Supplier Self-Service
Kefron AP's self-service portal streamlines supplier queries, offering invoice progress visibility and automated responses for missing POs.
Supplier Management
Use Kefron AP to create email templates for quick messaging or utilise our chat tool for communication with all stakeholders
Automated Reconciliation
Automated Supplier Statement Reconciliation in Kefron AP aligns supplier statements with invoices, saving time and promoting best practices.
Purchase Order Processing
Purchase Order Module
Kefron AP's dynamic Purchase Order Generation allows direct PO initiation, elevating cost management and eliminating the need for external ERPs.
PO Match
Kefron AP ensures seamless matching with Intelligent PO Synchronization, syncing order details directly from your ERP or using its own PO module.
Coding Automation
Minimise coding time with Kefron AP's flexible coding system, featuring automatic application, AI memory, and ERP system synchronisation.
Communication and Collaboration
Query Collaboration
Collaborative Invoice Query Management allows direct queries on digital invoices, with chat for stakeholder engagement.
Notifications
Kefron AP triggers automatic messages and reminders based on action taken or specified time limit expiry, ensuring timely follow-ups.
Dedicated Mail Box
Working with paper invoices? Kefron AP allows direct email of scanned documents for swift processing, making the transition easier.
Data Analysis and Reporting
Invoice Analytics Dashboards
Access accurate, real-time information with Dynamic Analytics Dashboards, offering standard and custom reports on processes and liabilities.
Invoice QuickLink
Enable rapid query resolution by allowing users and suppliers to access invoices via a shared link, eliminating manual processes.
Cloud Enabled
Our sulution offers remote access, allowing authorised users to access invoices anytime, anywhere, enabling efficient collaboration.
Audit and Security
TimeStamp Audit Trail
Kefron AP auto time-stamps every action, providing a clear audit trail, enhancing accountability, and boosting trust in financial operations.
Duplicate/Fraud Prevention
3-step verification ensures data accuracy, validating and flagging invoice discrepancies to prevent fraudulent activities.
Simple Sign-In
Kefron AP's Single Sign-On allows secure, seamless access to multiple applications with a one-time login.
International Support and Success Management
Implementation Consultant
Experienced Implementation Consultants guide software implementation, ensuring a smooth transition, efficient integration, and ROI.
Customer Success Manager
Count on our dedicated Customer Success Manager to maximise automated invoice processing value and help you achieve your business objectives.
Account Manager
Our dedicated Account Manager provides personalized support, guiding your business through seamless adoption of automation for maximum AP process efficiency.
AP was our most manual and fragmented process across finance and Kefron provided a solution that drove automated invoice processing, while integrating to our new ERP system. AP Invoice Automation saves time, streamlines staff onboarding and increases reporting accuracy."
Paul McMahon
Head of Finance Transformation
We wanted to grow through acquisition while reducing the need for hiring staff, mundane work like processing supplier invoices. Kefron AP extracts 99% of the data first time off accounts payable supplier invoices."
Tomasz Sobczyk
IT Project Manager
Kefron AP solution includes AP automation and e-invoicing globally. Kefron AP reduces time to pay suppliers, makes training for our own staff easier and provides more clarity and accuracy on reporting." 
Stephanie Riera
Group Director of Finance & Transformation
Our invoices flow automatically through the process and arrive coded in "approval in progress"! We use "live data" as I want to ensure continued service in the event of enforced home working. This is where the Kefron AP really comes into its own as this is not something we could have done with a paper-based invoicing system."
Rhys Cousins
Finance Project Officer
Kefron AP allows our finance team to focus on more value add activities. The API connection with AccountsIQ streamlines what was previously a very 'key-stroke heavy' process. It also provides management with additional real-time data analytics and insight into creditor days and payment terms at a click of a button."
Say Goodbye to Manual Invoice Processing
Embrace efficiency with Kefron AP. Integrating with any ERP system, it transforms complex data into valuable insights. Say hello to streamlined processes and cost savings.
Trusted by businesses for automated invoice processing
Kefron AP is defining the new standard in invoice processing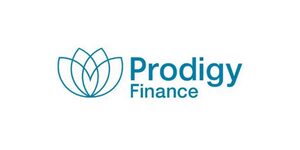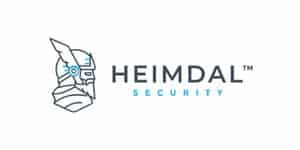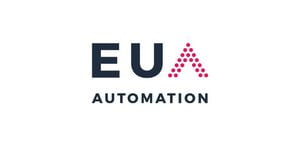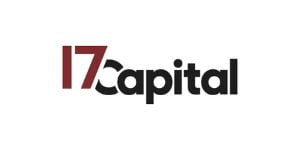 Ready to Automate Invoice Processing?
Talk to an AP Specialist
Get a Customised Demo
Calculate the true cost of your current AP process
Identify bottlenecks
Assess if your AP process is suitable for automation
Calculate the real business case for automated invoice processing